iPhotography Course Reviews
Here is a small assortment of iPhotography Course reviews selected from the thousands of testimonials, impartial reviews, comments and Success Stories we frequently receive from regular people who are taking iPhotography Course.
All comments, testimonials and reviews have been verified by impartial review services including TrustPilot.com and ReviewTrust.com. Please also read our Student Success Stories, along with comments provided by our annual photography competition winners.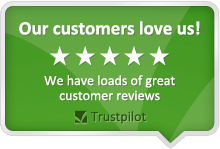 "Just finished Module 5 … loving it so far ! really learning a lot :)"
– Sophie Rutherford, UK
"This is really awesome. Took some really nice pics today. And I have only completed Module 4."
– Pieter van Gent, Canada
"Just finished the course. Achieved an overall score of 91%. I'm delighted."
– Patrick Kehoe, Ireland
Well done and thank you to all the team at iPhotography.
I have just finished reading through Module 6 and taken some time to practice shots for the assignment. I have learned so much in this course so far and I can't thank the team who put this programme together enough. It is done so logically and simply the even I can follow it, albeit with time and patience. I even had my wife trying to spot leading lines when we went for a walk recently. It was fun doing this together. I now have my brother in law hooked and enrolled on the course. I spent time showing him how it all worked and what I have learned.
When I look back through some old photo files I also realise how many of them fit into one of the modules 4-6. It shows I knew more than I realised and I was able to automatically take some good photos before starting the course without realising it. Now these old photos make more sense.
Thanks also to Rebecca (tutor) who has encouraged me no end with her comments on my previous two assignments. She has obviously studied my photos properly and made extensive comments that are so helpful. Her points for improvement are spot on and have enabled me to look critically at photos I have already taken and at what I am now taking. If you get time take a look at 6 I posted on page 12 of the February gallery. Apart from the pigeon, these were taken before I started the course. The pigeon was for my Module 5 assignment.
Thanks. I am so looking forward to the rest of the modules and comparing notes with my brother in law as he progresses through the course too.
One very happy student.
Jason Scully, USA
"I must say I was a bit skeptical but after being a student for two days and already finishing module 5 I have been pleasantly surprised. This course seems to be very comprehensive so far and helpful. I took some digital photography classes in college and this course is proving to be more helpful than those classes as well. Good stuff."
Darian Quebedeaux, USA
"I loved every minute of this course, just took me a little longer to do. I will continue my study of photography and hopefully get a job in the field I love. Many thanks to you and your team."
Worthington Gibbs, USA
"I enrolled in the iPhotography course a few months ago. This particular course really consists of a wealth of information, thought-provoking techniques and practice exercises that challenges every aspect of your photography. This absolutely is a great course! It will change your approach to Photography."
Kevin Wayman, UK
"I was a total beginner to DSLR photography and I enjoyed the course. It was informative and the modules were in a progressive order. I am so glad I persevered and completed the whole course. I will use your site for more knowledge and help. Thank you."
Lynn Taylor, USA
"This course is amazing, I have learned an incredible amount not just about my Camera, but about Photoshop. It has improve my Photography as a whole, and I thank all the tutors for their input. It has answered many questions I had about photography that books did not."
Kerr Clement, USA
"Thoroughly enjoying the course and have recommended it to a few others and happy to provide you this iphotography course review. A large part of what I like is the support which you and your team provide which I always find to be accurate and relevant. Compliments to everyone involved on an excellent service."
Jonathan Hall, UK
"Just finished Module two, enjoying it so far. I've discovered how difficult my camera manual is to navigate. Also discovered it has a depth of field preview on the live view…though not noticed it actually working yet hehe. I'm looking forward to the rest."
Ennerine Brits, USA
"I enjoyed the course very much. Learning new things and things I didn't know I could do. So proud of myself and can't wait to further my career more."
Jacques Murray, South Africa
"Brilliant course. Highly educational and in depth. Would recommend to anyone."
I would like to share a little of my journey since signing up with iPhotography™, as your course has played such a major part of the the most significant point of my life.
The focus and drive I had from the very beginning of this course has never seemed to stop. My photography has been improving month on month. With no pre-thought or intention, a style seems to have developed with a celebration of the magic of life, and this obviously centers around my family and has starburst beyond, to keep me far too busy to have time to be ill.
I quietly battle my disease daily but I am looking beyond this. The news of my award with iPhotography has come almost simultaneously as being accepted as a provisional member of BIPP (British Institute of Professional Photographers) giving me 12 months to put forward a portfolio to secure my licentiateship. I am so excited, but feel I will need to push myself very hard to achieve the high consistent standard needed to be a BIPP member – hoping for some tough critique from all of your tutors from now!!
I cannot begin to imagine where I would be without the focus of my photography and I do thank you all at iPhotography for setting me off on this journey. I would also like to thank you all for your on-going support and dedication you give to all your students. Well done all of you, keep up the great work.
Dean Sibley, UK
"Course content was well presented and useful. Lots of good tips and workarounds for photoshop editing. As an experienced photographer I still found the course challenging"
Janet Lamb, UK
"I loved every minute of this course, just took me a little longer to do. I will continue my study of photography and hopefully get a job in the field I love. Many thanks to you and your team."
Stephen Govan, UK
"I enjoyed and gained from the course, particularly the later modules. I think that the course is well structured and suitable for beginners or intermediates.
I think I missed out by not submitting more work for the assignments. When I did so, I was very impressed with the quick and useful responses from Geraint.
I am a member of a Photography Club and will recommend the course to beginners, and will also advise them to make use of the student gallery and to submit photos for each assignment."

Allison McMahon, Canada
"This course has given me so much. Night trails. Capturing Water pictures. Experimenting. Confidence is growing. I love every module. It's all so inspiring"
Delia Gorgulho, USA
"Hi, I must say this is the best Course that I have ever came across and love it when they go into detail about everything. Loving every minute of this course."
Tony Matthews, UK
"Although I've been taking pictures for many years and have picked up many 'skills' just by learning as I go, I'm getting a lot out of this course already it seems very well structured and doesn't 'talk down' to the student, and I'm finding it deals with each element in just the right sort of detail for me. I also like the fact that it's not overly prescriptive, i.e. it allows for the fact that each student is different and has his/her unique viewpoint to the subject matter, and allows other students to give their views of individual pieces through the gallery. Your observation of using HDR / colour mapping techniques to bring fresh life to old images was very perceptive and although that's what I've been doing, I hadn't really realised it!! It should be somewhere in the course (probably is and I haven't got there yet!)."
Georgina Bownes, UK
"I have loved every module of this course so far. Currently on module 13 and i'm sad to say i only have a few more to go then its complete. This course is ace."
Coleen Douglass, Ireland
"Hi, I am a novice photographer and have learnt so much already, I was a little nervous about the 1st test but am pleased to have passed with 10/10! Now eager to learn more!"
"Great course which is great for converting from film to digital. complete 16/18 so far."
– Brian Tearle, Australia
CPD Certified
iPhotographyCourse.com has also been awarded with exemplary accreditation by CPD (Continuing Professional Development). The CPD Certification Service has provided a formal, independent certification of our training materials and development activities.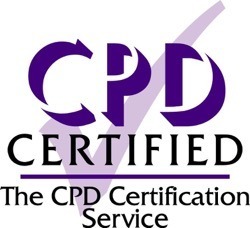 Lyn, USA
"I am a self taught amateur photographer. I am aiming towards setting up my own photography business and thought this course was exactly what I need to refresh what I already know and to learn the essentials that I don't know. So far I am finding it great and I am gaining more knowledge and practice. I'm sure I will learn new techniques and explore new areas of photography. Thank you so much Rebecca for your kind and constructive feedback to my course assignment. Look forward to submitting my next assignment!"
Chloe Beadle, UK
"I have to say to start off with I was a little sceptical. However going with it is one of the best things I have done. The amount of knowledge gained from this course has been appreciated especially as a beginner who wants to take this into a profession, also the detail in how topics where portrayed were very clear and helpful. This course is great and I would recommend it to anyone who is new or already involved in photography."
John Coubrough, USA
"Really enjoyed the course, but do to my work commitments I found it really hard to do any assignments, I work really stupid hours, but that didn't spoil it for me. I have at last began to get out and about and take some pictures. Of course hopefully putting into practice what I've learnt on the course. I would recommend this course to any new photographer or any one needing help taking pictures."
Anabel González, USA
"When I enrolled for this course I did it just for fun, just because I like photography and I wanted to learn a bit about it and about how to use my dslr camera at its best. I needed a lot of time to finalize it due to my reduced free time but I have now managed to finalize it and I'm very satisfied, I have learn much more than I imagined I'll do when I first started. Now I am constantly thinking of new ideas for pictures :)"
Maria Zanetti, USA
"I just wanted to drop you a note to say thank you, I haven't enjoyed myself so much in years – This course is fantastic. It has now given me the enthusiasm to move forward with my photography and the fact that the resources are always available will be useful to go back to incase I need to revisit any part."
Seamus Bryans, Ireland
"I finished this course 1 year ago and it has totally changed my life. Well worth putting in the time and effort. I now have my own web site and bookings are coming."
Sarah Robinson, UK
"Have just finished module 18. Really enjoyed this course, and has helped me to progress in my Photography!"
Clementine, Australia
"I'm really enjoying this course. I am doing it really slowly. Taking notes from each module so I can use them when I am out and about and I am doing all of the assignments."
Trevor Szucs, Canada
"Hey Guys, I found this course to one of my better learning experiences, especially if you have a busy schedule. Extremely in depth, and the material is presented in a manner that doesn't come across as boring and repetitive. The support and feedback from the Tutors is excellent, as well as the constructive criticism on the assignments. Overall extremely pleased and now it's off to start the iPhotoshop course. Thank you guys."
Allison Burns, UK
"Hi everyone this course was bought as a present from my husband and i must say its one of the better ones on Module 11 and really really enjoying it,its one of those things i've always wanted to do"
Inga Drazniece, UK
"This is great, I kinda know a lot already, but is so good to read it all finally in a order and simple language. so useful to repeat and make sure what you know and what still needs to be practice."
It's always a massive encouragement to hear that my work is really appreciated amongst peers and being chosen for this has given me another confidence boost and to strive to expand my knowledge in photography.
A little about me. I am 35 years old, married and have a 11 month old son called Ethan, who luckily loves posing for the camera. My passion for photography came from watching my Dad turn our bath room into a developing lab for his old film DSLR. I love photography because it allows me to show how I see the world through my eyes. Animals have always been my main focus but I try to dabble in all areas of photography.
2016 was an exceptionally good year for me, what with the birth of my Son Ethan, who will be a year old in Feb!! It was also another good year in Photography for me too, what with winning Runner up and being commended for 3 photos at in the Marwell Zoo 2016 Photographer of the year award, and then on top of that, I was chosen to win the Case Study competition that was run on the Iphotography course. To top that off I was shortlisted for this competition. Not bad if I do say so myself.
Starting off 2017 by winning the Outstanding Contribution award has kicked off my year to a great start, which has pushed me to achieve more for this year.
I also plan to set up my own website to showcase my photography and try to establish myself further.
Another goal of mine will be to actually complete this course too! I have dipped in and out of the course modules since ( I think) 2013! That's the great thing about this course it allows me to fit studying around my hectic life. I am also looking forward to studying the new course that I have won access to and start learning techniques to help me make money from my photography.
Not to worry though, even after completing the course I will still be in the gallery and forums as it is such a great photographic community that has been established within the course; I will continue to help and share knowledge that I have gained through my own experiences to help encourage fellow students.
I would like to say a big thank you to all the tutors for their continued support and encouragement over the years, but also to my fellow students who have offered support and constructive feedback within the gallery. I find reading other people's views and feedback is invaluable when pushing to better yourself.
Thank you all once again and I am looking forward to purchasing a new wide angle lens with the voucher and really looking forward to putting my Trophy on display at home and showing it off to family and friends.
"Hey everyone, being an older person I thought I would really struggle, but I have today passed module 2 with a 10/10 pass, I have learnt so much." – Jeanette Blake, UK
Lee Cole, UK
"I would like to say a big thank you for a highly constructed course, each module was explained in such a way that if you were a total beginner or had some level of experience you would find it extremely useful. I would also like to say thank you to the members of staff I have spoken to help rectify any issue I had, they did this in a timely and polite professional manner. I really enjoyed this course, so much so that I have recommended it to my friends. Once again thank you."
Lisa Fleming, UK
"Wow thank you so much for your wonderful feedback. I am absolutely loving this course. I have only been doing the course for 3 weeks and I have learned so much from you. I look forward to each module and soak up all the information I am taught. This course has opened up a completely different way of looking at the world and I'm absolutely loving it. Such a pity my muse is off to Aus but I've told her when she's back I will be taking lots of professional images of her. Thank you again for your comments, I am speechless and can't believe how much I am loving the course. Fondest wishes. Lisa"
"I finished the course a few weeks ago it's helped me so much and I'm not finished here. Great tutors and great group of fellow students." – David Basford, UK
Let me say how much I enjoyed iPhotography Course and the professional manner in which it is presented. When I started the course I had been taking photographs for 55+ years and had already successfully completed an NCFE Approved course on digital photography.
However, I was extremely impressed by the quality of the website, and how easy and instinctive it is to use; also the responsiveness and helpfulness of the tutors. The camaraderie encouraged between students through the forums and the Gallery is also good, and a lot of useful ideas have been gained just by looking at the work of fellow students – much of which is outstanding.
The course structure is good and the depth and variety covered by each of the individual modules is very in-depth; they all contain a wealth of information and insights which will stand me in good stead.
I will continue to login, and I wouldn't hesitate to recommend iPhotography Course to others. Many, many thanks.
Justin Addison, USA
"I'm really enjoying this course, easy to follow and understand. I've just got modules 17 & 18 to go so will hopefully finish the course this weekend – got 100% in all previous modules (then start taking pictures with the new techniques I've learnt). There's also so much extra resources available so I will be returning time & time again. Best money I've ever spent"
"Great course, easy to follow, really enjoying discovering how to take better photos" – Deborah Brown, UK
Lisa Mcdonald, UK
"Now that I am finished, I can with certainty say that this course was worth my while. Even though it seemed easy, it took a lot of time and effort to work through the course. I have not finished the additional assignments yet and the reason for this is now that I am finished with the theory, I will go back and take it from the first module again and work my way up to the last assignment. Meaning that my my practical will be the proof in the pudding as they say, complimenting my theory. I have every intention of making this a success. Thanks to the Iphotography Team"
Christina Brundage, USA
"I have taken PS classes in many forms, on many sites, over the years and this is my favorite! I really have learned SO much from the format you use – working through all the details of one exercise. I am excited by the lessons I still have ahead of me – and apprehensive about the time I run out of lessons! Please say you are working to add more courses!"
"I am glad that I made the decision to apply at iPhotography Course to improve my photography skills and understand what my camera can do. The course was challenging but I manage to pass most of my modules with flying colors (100%). The content of the course is very informative and to the point. I am no more afraid of taking photos and show them to others to comment. I find myself reading up on other photographers and their techniques, something I never thought of doing since I bought my very own DSLR camera. I look at the world with whole new set of eyes and endless possibilities to capture the beauty that we sometimes neglect as human beings. I want to thank the tutors for their constructive criticism and the encouragement to take great photos. I will upload regularly on the student gallery and hope that one day one of my works will get a POTD title."
"Well it's taken me a couple of years to complete the course. Due mainly to family commitments/ issues. The course isn't easy but well worth the effort I've learned a lot which in turn has given me the confidence to pick the camera up and try out different techniques moving away from automatic to full manual I also rarely shoot in Jpeg now preferring to use RAW as this retains so much more of the original image, although this also means having to be more proficient with Photoshop in this case again the final run of the course has proved invaluable. I've also just signed up to your iPhotoshop Course. Many Thanks for all the help and advise "
"I found the course really informative and very user friendly even for a technophobe like me!" – Susan
Audra Delfosse, USA
"This course made it very enjoyable to learn photography online. It was presented in easy digestible pieces. I thought it would be basic information, but learned a lot about features I did not know my camera had. Module 18 was the hardest for me, I need to learn photoshop a bit more. Overall excellent. Highly recommended!!! Thank You!!"
Graham, USA
"Hello all my name is Graham I joined a good few weeks ago just finished Module 6 just posted my 1st photo in your private gallery using the knowledge I have learnt so far from the course. I have always been interested in photography not as a professional just as a hobby. I bought myself a Nikon d3200 read the manual and it went right over my head so enlisted on the course, the difference in my pictures now and what they when I first got the camera are unbelievable."
Audrey Smith, USA
"I have loved every minute of this course, and I think it is great that I can keep coming back to practise, especially as I have a new camera I haven't really used yet, I will definitely need to refer back to all of the modules. I would highly recommend this course to anyone who wanted to learn more about photography. It is great! I shall soon be posting up photos I have taken on my new camera and even edited to enhance them, which is something I haven't really done before, so can't wait to have a go. I just wish I had achieved a full 100% pass lol but I think 94% is pretty good anyway :D thank you for giving me this opportunity and for being able to come back as much as I like. Many thanks for a very happy iPhotography student!"