Tim Archer
From amateur photographer to photography competition winner!
Tim is 35-years-old, happily married with a 19 week old son called Ethan (who also loves the camera). Tim works as a purchasing assistant, but his real passion is photography. His main focus is wildlife photography, although he dabbles in most areas.
For me it is all about making that connection between the animal and myself, and then showing the world how I see them.
– Tim Archer
Before starting with iPhotography, Tim considered himself an amateur photographer, but wanted to learn how to develop his own unique style and learn new photography techniques, to enable him to take striking, contemporary, modern images like the professionals.
He didn't have the time to read books and found he hadn't learnt enough from other courses/classes that he had previously taken, but he knew that he wanted to do something meaningful with his life and join a community of like-minded photographers.
Through iPhotography he found an interactive course and community, where he could have his photography work critiqued by experts, learn exciting new techniques, without having to spend a fortune on fancy new equipment.
Since taking iPhotography Course, Tim has had several successes. His best achievement was winning 1st and second place in the Residence of Marwell Zoo category, at his local zoo. His two winning photos were turned into large billboards and put on display for a year. They can still be seen on display at the zoo until December 2016.
iPhotography Course helped give him the confidence to take on paid jobs doing Baby shoots and even a few Wedding shoots (although weddings still make him nervous) – eek!
I think what makes iPhotography Course so great is the community that it has created. It's a real confidence boost when you get nice helpful comments on your photos from fellow students and the tutors. I don't think I would I have pushed myself to enter the competition last year at my Zoo and I would have never thought in a million years I would actually win anything if it wasn't for everyone at iPhotography.
– Tim Archer
Here are a few examples of Tim's work that he has uploaded to the iPhotography Student Gallery
[wppa type="slideonlyf" album="85″][/wppa]

[wppa type="photo" photo="31744″ size="300″][/wppa]
Seamus Bryans
From beginner photographer to BIPP member!
Read their story ››

[wppa type="photo" photo="42886″ size="300″][/wppa]
Per Axel
From 'always Auto' to master of Manual Mode!
Read their story ››


Lizy Bowie
From iPhotography student to award-winning photography business!
Read their story ››

[wppa type="photo" photo="56577″ size="300″][/wppa]
Jan (USA)
'My neurologist recommended taking iPhotography Course'
Read their story ››

[wppa type="photo" photo="66450″ size="300″][/wppa]
Sharon Doherty
'iPhotography gave me the confidence to start my photography business'
Read their story ››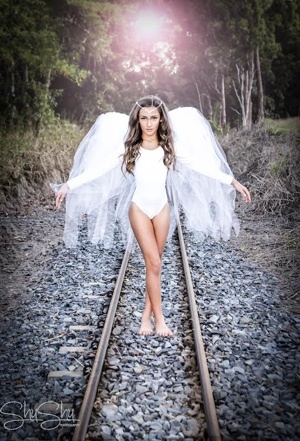 Shona Brand
From total beginner to competition winner and successful photography business!
Read their story ››



Esther Visser
From total beginner to competition winner and successful photography business!
Read their story ››

[wppa type="photo" photo="27979″ size="300″][/wppa]
Fred West
From total beginner to landscape photography competition winner!
Read their story ››



Amy Colmenero
"I learnt new vocabulary, skills, and techniques to better use my DSLR camera"
Read their story ››