Sharon Doherty
"iPhotography Course gave me the knowledge and confidence to start my photography business"
Sharon from the UK is in her 40's, married with one daughter, and now has her own small photography business.
Keen to start up her own business to further her career and make some extra money – she chose iPhotography Course to help her tighten up her photography knowledge and skill set.
Having researched other online photography courses, Sharon had found most to be either too expensive, or dull and old fashioned. But, that was before she discovered iPhotography Course! Not only did she get a modern, edgy photography course, but it was one that also gave her an interactive community of like-minded people, along with photography experts on-hand to critique her work and provide personalized guidance.
From the very start of the course I started learning new things and it was presented in such a fun and interactive way that I was eager to continue. I set some time aside for myself every week and logged in with great enthusiasm, it was so easy and clear to follow.
– Sharon Doherty
Sharon decided to focus her full attention on completing iPhotography Course, so that she could then move onto learning about the business side of photography, which would enable her to start earning money, doing something she loves.
Throughout the entire course, there was always help when I needed it and I loved getting feedback for my images that I sent in. This course is the best one out there and with life-long membership it is without doubt the best in terms of value too. I have recommended to some friends and they joined up and haven't looked back.
– Sharon Doherty
Sharon found iPhotography to be different to other courses she had taken:
There are no hard and fast rules to get something done, it is entirely up to you how often you want to study. My knowledge has increased so much since taking iPhotography that I talk about all the different camera settings with confidence now, and other people are now asking for my advice!
– Sharon Doherty
Since completing the course Sharon has invested in an external flash and other lights. Most importantly, she now feels fully confident in using them, and has a great understanding of how to get a wide variety of image styles, without it costing a small fortune. She has also now achieved her goal of setting up her own photography business!
My business is small, but this course gave me the incentive and courage to take that step and it is growing week by week. So, I would like to say 'Thank you' to everyone who put iPhotography Course together, it really is for everyone.
– Sharon Doherty
To view Sharon's work, please visit: https://www.facebook.com/Sharond.images
Here are some examples of Sharon's work that she has uploaded to the iPhotography Student Gallery
[wppa type="slideonlyf" album="89″][/wppa]

[wppa type="photo" photo="61393″ size="300″][/wppa]
Tim Archer
From amateur photographer to photography competition winner!
Read their story ››

[wppa type="photo" photo="31744″ size="300″][/wppa]
Seamus Bryans
From beginner photographer to competition winner and BIPP member
Read their story ››

[wppa type="photo" photo="42886″ size="300″][/wppa]
Per Axel
From 'always Auto' to master of Manual Mode!
Read their story ››


Lizy Bowie
From iPhotography student to award-winning photography business!
Read their story ››

[wppa type="photo" photo="56577″ size="300″][/wppa]
Jan (USA)
'My neurologist recommended taking iPhotography Course'
Read their story ››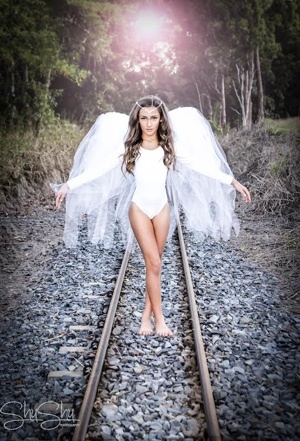 Shona Brand
From total beginner to competition winner and successful photography business!
Read their story ››



Esther Visser
From total beginner to competition winner and successful photography business!
Read their story ››

[wppa type="photo" photo="27979″ size="300″][/wppa]
Fred West
From total beginner to landscape photography competition winner!
Read their story ››



Amy Colmenero
"I learnt new vocabulary, skills, and techniques to better use my DSLR camera"
Read their story ››