Per Axel
From 'always AUTO' to master of MANUAL Mode!
Per Axel is a 39-year-old father who works full time as a manager in one of the world's biggest retail companies. Before starting with iPhotography, he loved photography, but didn't feel confident with his camera – hard to believe looking at his imagery now!
Per Axel joined iPhotography to expand and explore new fields of photography. His main goals were to learn how to use his camera and compose better images.
He was seeking individual photography critiques from expert photographers, and wanted to learn exciting new techniques – without spending a fortune on new equipment.
My biggest result is with no question, that I now feel very confident with my camera and know a lot of tricks to take good shots in a lot of different situations. Before the course I had never taken a photo without AUTO settings. Since I started the course I haven't used AUTO settings once!

Of course I am very proud of all the nice words from you teachers on my photos in assignments and gallery, as well as all medals and nice comments from students – not least when I get comments that my shots inspire, or that they have learnt a lot from my photos and comments. 

I haven't competed in many competitions yet, but in two out of three competitions I joined last year I won prizes. I won a monthly victory in Sweden's amateur photo of the year in category 'nature' (with my photo sad wolf) and got invited to the final with all monthly winners to compete for the title "Amateur photograper of the year" in Sweden.

I have sold works in an exhibition, and my friends and family say that they are very happy about the photo books I have created and given :)

Thanks a lot for a fantastic course!
– Per Axel
Here are some examples of Per Axel's work that he has uploaded to the iPhotography Student Gallery
[wppa type="slideonlyf" album="87″][/wppa]

[wppa type="photo" photo="61393″ size="300″][/wppa]
Tim Archer
From amateur photographer to photography competition winner!
Read their story ››

[wppa type="photo" photo="31744″ size="300″][/wppa]
Seamus Bryans
From beginner photographer to competition winner and BIPP member


Lizy Bowie
From iPhotography student to award-winning photography business!
Read their story ››

[wppa type="photo" photo="56577″ size="300″][/wppa]
Jan (USA)
'My neurologist recommended taking iPhotography Course'
Read their story ››

[wppa type="photo" photo="66450″ size="300″][/wppa]
Sharon Doherty
'iPhotography gave me the confidence to start my photography business'
Read their story ››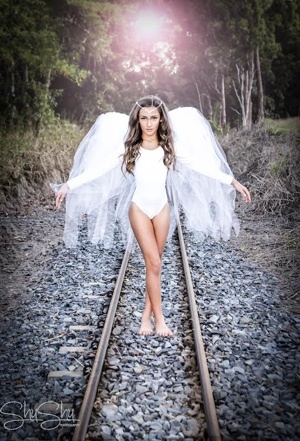 Shona Brand
From total beginner to competition winner and successful photography business!
Read their story ››



Esther Visser
From total beginner to competition winner and successful photography business!
Read their story ››

[wppa type="photo" photo="27979″ size="300″][/wppa]
Fred West
From total beginner to landscape photography competition winner!
Read their story ››



Amy Colmenero
"I learnt new vocabulary, skills, and techniques to better use my DSLR camera"
Read their story ››