Jan
"My neurologist recommended taking iPhotography Course. And what a difference it has made for me!"
Since her teenage years Jan had always used a film camera. However, she never really felt confident that she knew what she was doing, and she wasn't really sure where to start. So, when her husband bought her a digital camera, she decided it was time to attend a photography class.
Unfortunately, due to a traumatic brain injury (which left Jan with memory and processing difficulties), she struggled to keep up and remember what was being taught in the lesson.
Jan's health professional recommended she try iPhotographyCourse.com, and since then Jan has never looked back:
My neurologist recommended taking 'iPhotography Course. And what a difference this course has made for me. I was able to take each module at my own time and pace, and then repeat the modules as and when I needed."
– Jan (USA)
While taking iPhotography Course, Jan created cheat sheets and notes for herself based on what she had learned from each module. This enable her to build up the courage to start posting some of her own photographs into the Private Student Gallery.
Since taking the course and practising the techniques she learned from iPhotography™, Jan has joined a local art association and has even participated in a few of their art shows! She also had 14-framed photos displayed in a coffee shop, that exhibits different artists each month.
iPhotography Course gave me the knowledge and confidence I needed to go out and practice, practice, practice. I still use my cheat sheets due to my memory issues but that's OK and when I'm out there shooting I talk to myself through the whole process.
As Jan's confidence grew, she picked up the courage to join her local artist's association and then entered 6 framed photos into 3 of their shows winning 3rd place!
Since then, Jan has used her photography for good causes such as donating her images to a charity organization to help raise funds for a battered women's shelter.
Prior to taking the course I had a hard time calling myself an "artist" or "photographer". But now I feel I can."
iPhotography really stood out to Jan, because it was a perfect fit for her learning. She could take her time with each of the modules, and then retake them over and over again, as and when she needed which was extremely important to her.
Because my brain does not work as it used to prior to my head injury, I began to feel very inadequate and sorry for myself. iPhotography Course has really given me a sense of accomplishment and purpose. People like my photos; they like how I see things and that makes me feel a lot better about myself.
Jan even managed to achieve an excellent iPhotography Course score of 94%. Congratulations Jan! Yours is a truly remarkable story and your strength and determination in the face of such adversity has been an inspiration to everyone. We are proud to have you as a student of iPhotography Course.
Here are some examples of Jan's work that she has uploaded to the iPhotography Student Gallery
[wppa type="slideonlyf" album="88″][/wppa]

[wppa type="photo" photo="61393″ size="300″][/wppa]
Tim Archer
From amateur photographer to photography competition winner!
Read their story ››

[wppa type="photo" photo="31744″ size="300″][/wppa]
Seamus Bryans
From beginner photographer to competition winner and BIPP member
Read their story ››

[wppa type="photo" photo="42886″ size="300″][/wppa]
Per Axel
From 'always Auto' to master of Manual Mode!
Read their story ››


Lizy Bowie
From iPhotography student to award-winning photography business!
Read their story ››

[wppa type="photo" photo="66450″ size="300″][/wppa]
Sharon Doherty
'iPhotography gave me the confidence to start my photography business'
Read their story ››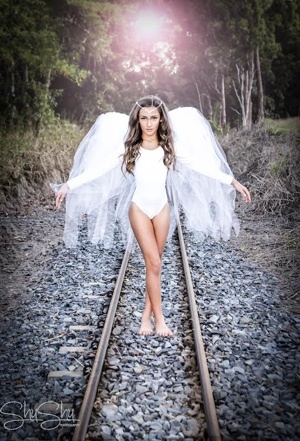 Shona Brand
From total beginner to competition winner and successful photography business!
Read their story ››



Esther Visser
From total beginner to competition winner and successful photography business!
Read their story ››

[wppa type="photo" photo="27979″ size="300″][/wppa]
Fred West
From total beginner to landscape photography competition winner!
Read their story ››



Amy Colmenero
"I learnt new vocabulary, skills, and techniques to better use my DSLR camera"
Read their story ››