Positive reviews are one thing, but the real testament to any photography course is whether its students are actually getting positive results! Read our selection of iPhotography student success stories.
These are regular people who are achieving significant levels of success thanks to everything they are learning from iPhotography.
iPhotography Outstanding Contribution Award Winner 2016 & 2017
Tim works as a purchasing assistant, but his real passion is photography. His main focus is wildlife photography, although he dabbles in most areas.
Before starting with iPhotography, Tim considered himself an amateur but wanted to learn new techniques and develop his own style, to enable him to take striking, contemporary, modern images like the professionals.
"For me, it is all about making that connection between the animal and myself, and then showing the world how I see them."
– Tim Archer
With a young family, he didn't have the time to read books and found he hadn't learnt enough from other courses/classes that he had previously taken. But he knew that he wanted to do something meaningful with his camera, so he joined iPhotography.
Through iPhotography he found an interactive course and community, where he could have his photo's critiqued by experts, learn exciting new techniques, without having to spend a fortune on fancy new equipment.
Since taking the iPhotography Course, Tim has had several successes. His best achievement was winning 1st and 2nd place in the Residence of Marwell Zoo category. His two winning photos were turned into large billboards and put on display for a year. 
iPhotography helped give him the confidence to take on paid jobs doing portrait shoots and even a few Weddings!
"I think what makes iPhotography Course so great is the community that it has created. It's a real confidence boost when you get nice helpful comments on your photos from fellow students and the tutors. I don't think I would I have pushed myself to enter the competition last year at my Zoo and I would have never thought in a million years I would actually win anything if it wasn't for everyone at iPhotography."
– Tim Archer
iPhotography Outstanding Contribution Award Winner 2014 & 2015
Seamus had always been very active. Kayaking across Scotland and taking his family to the 3 peaks of Great Britain were just some of the challenges he had completed. But then, at the end of 2012, Seamus was diagnosed with Lymphoma (cancer of the blood) and had to undergo a serious emergency operation that left him convalescing for a 3-month period.
His wife purchased iPhotography Course as a gift to help him remain busy, focused and in good spirits during long periods of non-activity.
"I cannot begin to imagine where I would be without the focus of my photography and I do thank you all at iPhotography for setting me off on this journey. I would also like to thank you all for your on-going support and dedication you give to all your students. Well done all of you, keep up the great work."
– Seamus Bryans
Over time Seamus became far more competent with his camera settings. Yet, he was still eager to learn more. Fully immersing himself into all aspects of iPhotography and its community he has become an active and popular member of the site. Seamus can frequently be found on the chat wall, gallery and forums.
"I would like to share a little of my journey since signing up with iPhotography™, as your course has played such a major part of the most significant point of my life.
The focus and drive I had from the very beginning of this course has never seemed to stop. My photography has been improving month on month. With no pre-thought or intention, a style seems to have developed with a celebration of the magic of life, and this obviously centres around my family and has starburst beyond, to keep me far too busy to have time to be ill.
The news of my award with iPhotography has come almost simultaneously as being accepted as a provisional member of BIPP (British Institute of Professional Photographers) giving me 12 months to put forward a portfolio to secure my licentiateship."
– Seamus Bryans
From Beginner to Winner: The successful rise of Shona's photography business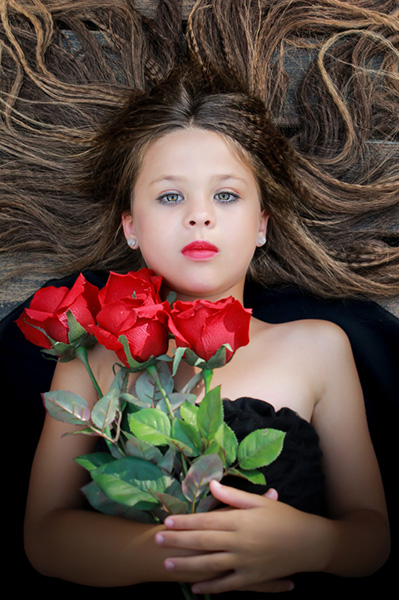 Before taking the iPhotography Course, Shona was a total beginner! She chose this course to help her learn to use her camera and also so that she could develop her own modern, contemporary and unique photography style.
Shona also had the desire to earn some extra money through her photography, wanted to do something meaningful with her life, and make her family proud.
Before signing up with iPhotography, Shona didn't even have a camera, but that didn't stop her willingness to learn. Once she completed the course Shona went out and purchased her first camera – a Canon 60D.
Since graduating from the iPhotography Course, Shona founded her own photography business and used her newly-found creative skills to bring in a steady income for her family.
"2 and a half years later, I and my camera have won numerous local competitions and have been published in an international magazine called Fashion Kids".
– Shona Brand
"When I started my business I had my camera and a Facebook account and that's it.
I am now in the process of expanding my business and having a small staff as well. This course really did help me live my dream and still, after so many years I enjoy going to work. To think if I didn't take the leap and do this course I would probably still be miserable in a dead end job waiting tables.
I would just like to tell anyone reading this and considering if they should take the leap or not… just do it… your life won't be what you want it to be if you don't make the moves. I'm a high school dropout and I've worked hard to get my dream job. This course was a perfect start for me because I felt it was so easy to follow and it kept my attention the whole way through."
– Shona Brand
The story of getting out of Auto and 'Mastering the Manual'
Per Axel works full time as a manager in one of the world's biggest retail companies. Before starting with iPhotography, he loved photography, but didn't feel confident with his camera – hard to believe looking at his imagery now! He joined iPhotography to expand and explore new avenues of creativity. His main goals were to learn how to use his camera and compose better images.
"My biggest result is with no question, that I now feel very confident with my camera and know a lot of tricks to take good shots in a lot of different situations. Before the course, I had never taken a photo without AUTO settings. Since I started the course I haven't used AUTO settings once!
Of course, I am very proud of all the nice comments on my photos, as well as all medals and nice comments from students – not least when I get comments that my shots inspire, or that they have learnt a lot from my photos and comments".
– Per-Axel Giertz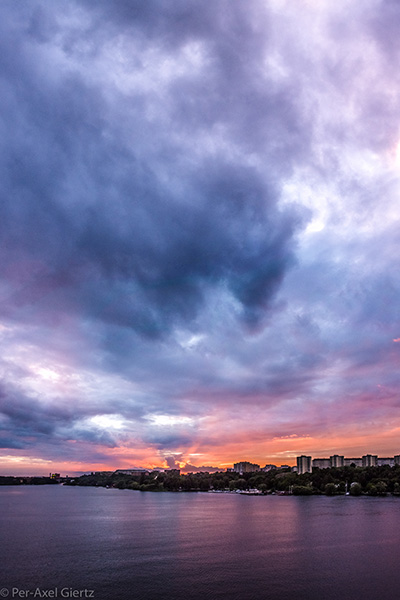 "I haven't competed in many competitions yet, but in two out of three competitions I joined last year I won prizes. I won a monthly competition in Sweden's amateur photo of the year in (Nature category) and got invited to the final with all monthly winners to compete for the title of "Amateur Photographer of the Year" in Sweden.
I have sold works in an exhibition, and my friends and family say that they are very happy about the photo books I have created and given. Thanks a lot for a fantastic course!"
– Per-Axel Giertz
Triumphing over adversity 
Fred West is a Civil Servant. He was born with a short term memory problem, which made studying and learning new skills difficult for him.
Although Fred was a total photography beginner, he was keen to start a new hobby and develop his artwork but found other online photography courses to be overpriced and expensive. Then he discovered and quickly joined iPhotography Course!
Fred soon uncovered an inner passion for both landscape and macro photography. He bought himself a new Canon 550D which he took on vacation. When he returned home, he found he had some beautiful photos of the coastline of Great Britain.
Around the same time, he saw an advert for a landscape photography competition which he entered… and WON!
"iPhotography taught me to think creatively and as an individual."
– Fred West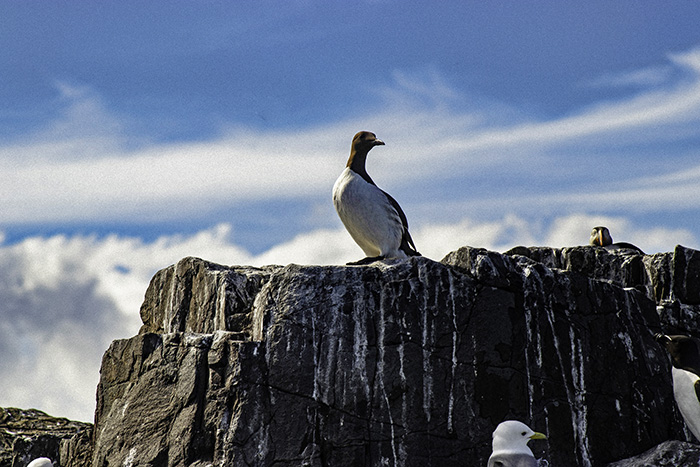 Fred now has his own webpage with an online gallery and a shop which sells a large range of products.
I am sure you will all agree that is so inspiring and impressive to see how far Fred has developed his skills, abilities and talents – not just in his photography, but also by using his knowledge to transform his work into his very own product range!