iPhotography: Tutors Choice 2017 – Anna Chmura-Jenkins

Congratulations Anna Chmura-Jenkins – Tutor's Choice 2017
Brave photographers are always respected by their peers, which is why Anna receives constant praise in the student gallery for her willingness to push the boundaries in whatever location she's in.
She never misses an opportunity to show the beauty in everyday scenes and objects that many lesser mere mortals would simply walk past in a daze without noticing; it's an ability that affects only the creative souls of this world and it's a precious gift to harbour.
Throughout 2017 Anna has used her creative eye to bring us amazing panoramic landscapes, theatrical portraits, wildlife and action shots. Her images are always captured from a unique perspective, with an inventive twist – it is clear she is a natural born artist!
Never one to shy away from a competition, Anna is a regular winner of the iPhotography #WeekendChallenge and #POTD contests; she rises to the challenge and isn't afraid to experiment and try new things. Anna's creativity is second to none.
Anna regularly updates the iPhotography community with her exploration of photography and isn't afraid to ask for advice, feedback or suggestions. She embraces constructive feedback, takes it onboard and learns from it – this is evident to see in the progress she has made throughout her photography journey.
Sharpness and quality are no issue for Anna, every shot is exposed just right; we think it's fair to say that anyone of us would feel proud to display her work on our walls at home.
Anna is a rare talent! She is extremely pliable and has the ability to switch genre and subject seamlessly. Whether experimenting with shutter speeds (panning, freeze frame, ghosting, multiple exposures), close-ups, landscapes, portraits or even abstract… all her work speaks quality and talent. She spots opportunities and isn't afraid to experiment and follow through with her vision.

Anna was voted third in the Photographer of the Year 2017 competition, a huge accomplishment! We can't wait to see how she develops throughout 2018.
The opportunities available for this very talented lady are endless. Who knows which direction and category she will naturally end up specialising in? Once she finds her niche and develops her chosen area, we believe there'll be no stopping her! 

It is for all those reasons and having witnessed her progress over the last year that the iPhotography tutors have selected Anna as their winner.
"Dear Iphotography,
OMG!!! I am really overwhelmed with your message and I literally cannot believe it. As I started to doubt my skills, I get this. I feel honoured and I cannot find the right words to express it. For me, it is really huge!
There is still a great space for improvement in my skills, but it shows me I am on the right path.
It is exciting to have such a great support and such great motivation I am getting from the team, colleagues and this course.
In the course of the time, Iphotography became part of my life I can not imagine doing without. Huge thanks to you!!!! "
Anna will receive a $100 Amazon voucher, and an additional course of her choice.
"Congratulations Anna – keep up the fantastic work, we are all routing for you."
If you'd like to check out more of Anna's work, please click on this direct link to her gallery.
Leave a comment for Anna here:
Learn photography the iPhotography™ way
There's no right or wrong way to take a photograph. But, if you spend all your time obeying the 'rules' of photography, your work will simply look like everyone else's.
A shot can be technically perfect but aesthetically boring! That's why iPhotography Course not only teaches you all the standard technical expertise, settings, skills, and special effects with your camera – but we also show you how to use these skills to develop your own individual style as a photographer.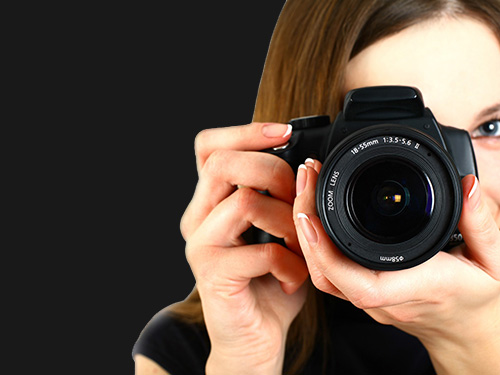 Join our worldwide community