iPhotography Outstanding Contribution 2017: 
Tim Archer

Congratulations Tim Archer – Outstanding Contribution 2017
Ask any member of the iPhotography community and Tim Archer is a man they will be familiar with, whether that be because of his outstanding wildlife photography or for his positive and constructive comments offered to fellow students.
Not only has he achieved greatness in his own photography, he has continuously guided students along the way, offering praise and suggestions in the gallery, replying to forum questions and supplying positive encouragement on the chat wall.
His comments have become a source of positivity for so many.
As Tim is such an extremely highly-regarded, professional member of the iPhotography community – we're sure it will be no surprise to learn that he has kept his crown and is once again presented with our 'Outstanding Contribution' award.
Alongside the Tutor team, Tim Archer's name is commonly associated with the iPhotography website. His contributions include welcoming new members to the site, offering feedback/suggestions to images in the gallery, posting advice in the forum, and even contacting the tutors directly if he notices glitches or technical issues within the site.
Tim is at the heart of the iPhotography community and it is with great honour that we are awarding him the 'Outstanding Contribution' award for the second year in a row!

For any new students that don't know Tim's background, Tim joined the iPhotography community back in 2012. He has been an active member within the community ever since, encouraging and motivating many students along the way.
He originally joined iPhotography to develop his skills as a photographer, but has moved forwards in leaps and bounds over the years. He has developed his own unique style, learnt new photography techniques and won competitions in his local community (as well as in ours).
Tim is rarely away from his local zoo, making use of the exotic wildlife, but capturing them in a unique way that makes them look like they are still in the wild.
Despite 2017 being an eventful 12 months in his life, with a new-born son, a young toddler and animals at the zoo waiting to be photographed, Tim still remains a more than active member of the iPhotography community.
Not only does Tim work tirelessly to support the work of others, but he also works to upload his own images in the gallery (continuing to develop himself as a photographer and offering inspiration in the process). He isn't afraid to diversify and experiment in new areas; his own photography forms a great base for his reputation.
Given the criteria for this award, Tim Archer was a clear choice for us, and I'm sure for many of you as well – his name has been soaring through your images in the iPhotography gallery. Tim offers advice and guidance to students almost as much (and sometimes even more) than the tutors do! We cannot thank him enough for the amount of time and effort that he puts into the community. He really is a true ambassador.
Winning the 'Outstanding Contribution' award amongst 86,000+ students is a huge accomplishment, we are incredibly proud and pleased to offer this award to Tim. We wish him the best of luck moving forward and hope that he will continue to be an active and inspirational photographer within the iPhotography community for many years to come.


Tim wished to share a few words upon being presented this fantastic award:
"Wow, can't believe I won contribution of the year again. Very unexpected and a great way to start the year. Thank you very much.
It is always a confidence boost to have my photos, tips and attempts rewarded, whilst also learning through the course, and learning what works for me through trial and error.
The community that iPhotography has established of great tutors and friendly students is what makes this course great. It's wonderful to see fellow photographers striving to help each other to improve and realise each others potential.
Even though it's been tough trying to raise two kids under the age of 2 whilst trying to keep up with photography and squeezing in editing, I am always happy to give help when it's needed. It's always great to see when my advice is taken on board and it pays off for that student and they earn the praise they deserve.
My progress though the course modules has been a bit slow due to lack of time, but I am gradually chipping away at it, and what I have learnt has helped me a lot. That's another great thing about this course, the ability to complete it at your own pace rather than being pressured into rushing to the finish line.
At the moment I am attempting to create a half decent photography website for myself to try and get my name out there more. Last year one of my photos was used on merchandise at my local zoo, which was a massive confidence boost and I hear it has been selling well. This has pushed me to try and achieve more with my photos this year and make a name for myself.
I hope newcomers to the course can look at all the students nominated and see what is possible with learning the course and determination to better themselves.
See you in the gallery.
Thanks again
Tim"
As well as all the notoriety that goes with this award, Tim will also receive £250 in Amazon Gift Vouchers, an engraved trophy, and a Digital Gift voucher for the 'Turn your Photography into a business' course.
"On behalf of everyone at iPhotography, huge congratulations Tim! What an outstanding achievement and accomplishment to be voted for 'Outstanding contribution' for 2 years on the run.
We cannot thank you enough for the time, effort, commitment, contribution and dedication you offer to both your fellow students, gallery members and the iPhotography tutors.
Not only do we look forward to seeing your own inspirational imagery regularly displayed within the gallery, but we also love hearing you voice your tips and praise within the community.
It is an honour to have you as a member within iPhotography, and we look forward to hearing (and seeing) more from you throughout 2018.
"
If you'd like to check out more of Tim's work, please click on this direct link to his gallery.
Leave a comment for Tim here:
Learn photography the iPhotography™ way
There's no right or wrong way to take a photograph. But, if you spend all your time obeying the 'rules' of photography, your work will simply look like everyone else's.
A shot can be technically perfect but aesthetically boring! That's why iPhotography Course not only teaches you all the standard technical expertise, settings, skills, and special effects with your camera – but we also show you how to use these skills to develop your own individual style as a photographer.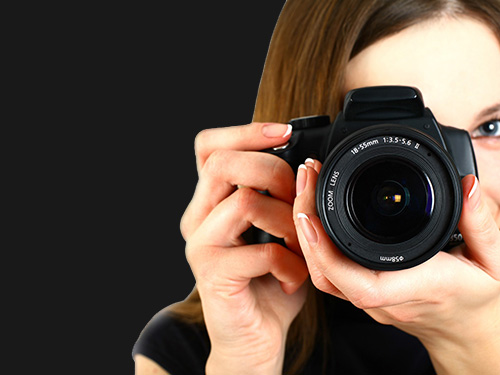 Join our worldwide community