iPhotography Competition Winners 2015
A few months back iPhotographyCourse launched a number of exciting competitions to recognise our students' achievements, commitment and outstanding work throughout 2015.
These competitions included:
The winners were shortlisted by our team of photography tutors and through the input and voting by our students, the winners are ready to be announced!
---
Photographer of the Year 2015: Lucinka Staykov
You voted in your thousands for the name that you wanted to be crowned as Photographer of the Year and your winner is… Lucinka Staykov
A name synonymous with stunning portraiture, particularly when working with children, Lucinka has developed her own unique style, one that has helped see her crowned as iPhotography's Photographer of the Year.
Find out more and read Lucinka's comments here…
---
Outstanding Contribution Award 2015: Kathy Storring
Outstanding Contribution takes into consideration the presence and impact of members within all areas of the site. Claiming this prestigious accolade for 2015 is… Kathy Storring.
Kathy tops numerous statistics within the site, with the most images uploaded with gold or silver medals, she's also commented around 5,000 times within the gallery offering constructive and positive feedback, making her a standout in this area.
Find out more and read Kathy's comments here…
---
Most Popular Photo Of The Day 2015 #POTD: Creo Hines
Fans and followers across our social media platforms were behind the choice of 'Most Popular Photo of the Day' through their Likes, retweets, favourites, comments and shares of our regular 'Photo of the Day' feature. And your winner
is… Creo Hines
Anyone that kept up with the news headlines throughout 2015 might realise why this became such a popular image with those that saw it, however as an image in general it's visually stunning, so it has a number of routes to its success.
Find out more and read Creo's comments here…
---
Congratulations and Thank You!
Some fantastic winners this year – Huge congratulations to you all! Also congratulations to all the other students who were shortlisted and got involved throughout the competition.
Special thanks to all the students who got involved with the voting process and took part in selecting this years winners. We hope you all enjoyed the process as much as we did at iPhotography.
Competitions 2016
Who is going to challenge the winners and take the trophies at the end of 2016?
Gallery images are entered into the competitions throughout the year, and are based on their feedback, popularity and star ratings – so what are you waiting for!
Start uploading your own winning images into the student only gallery and see if you get shortlisted for 2016. Good luck!
Learn photography the iPhotography™ way
There's no right or wrong way to take a photograph. But, if you spend all your time obeying the 'rules' of photography, your work will simply look like everyone else's.
A shot can be technically perfect but aesthetically boring! That's why iPhotography Course not only teaches you all the standard technical expertise, settings, skills, and special effects with your camera – but we also show you how to use these skills to develop your own individual style as a photographer.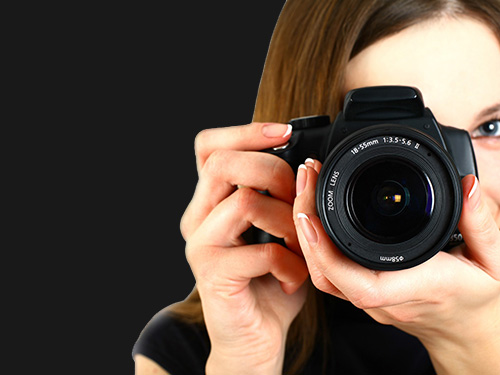 Join our worldwide community