12 Days of Christmas Winners

Thank you to all who entered our 12 Days Challenge, you have truly captured the magic of Christmas and entered into the spirit. The tutors have had such a difficult time choosing the concluding selection, so we had to call in Santa's helpers to make the final cut.
The magical Christmas fairy has been and sprinkled her Christmas sparkle dust all over the iPhotography website. Her dust and mystical charm has spread to all the students, causing an eruption of magical images and explosion of creativity within the gallery.
We hope you all keep up the great work over Christmas.
Have a Merry Christmas and Happy New Year!
– from all of us at iPhotography!




On the first day of Christmas Anna Chmura-Jenkins has really brought home the
#Tradition



 and magic of Christmas to the iPhotography gallery:
On the second day of Christmas Joanna Gregory has brightened up our day with a splash of 

#Red



 in the iPhotography Gallery:




On the third day of Christmas, smells of mulled wine and bratwurst filled the air at the 

#ChristmasMarkets


 thanks to Anna Chmura-Jenkins:
On the fourth day of Christmas, mossy and vibrant hues filled the gallery, Stephen Driskel has spiked our interest with this 

#Evergreen



 shot in the gallery:
On the fifth day of Christmas, Tim Archer's tiny tot Ethan the Reindeer decided he wanted cross over to the wild side and tuck into some leaves with the
#WinterWildlife



:




On the sixth day of Christmas, Hani Khambati hung out the most dazzling display of 

#Decorations

and posted the results in the gallery:




On the seventh day of Christmas, Yuliya Ivashkevich stoked the fire and made us feel cosy and warm with this
#WinterWarmers



 fire:




On the eighth day of Christmas, Aneta Oultram surprised us with glowing
#Presents

and excited faces:




On the ninth day of Christmas, Jill Hempsall filled our appetites with this creative 

#FestiveFood



 in the iPhotography Gallery:
On the tenth day of Christmas Hazel Stead dazzled and gleamed with this
#Glitz&Sparkle

in the iPhotography Gallery:
On the eleventh day of Christmas Lindsey Gaspero asked Santa himself to make an appearance in the gallery when we asked for 

#FestiveCharacters



 to see if we were being naughty or nice:
Twas the night before Christmas and Lucy McAlpine captured a moment of joy between this young girl and boy on
#ChristmasEve



…
Keep your eyes out for a few more festive fancies before the big day…
Learn photography the iPhotography™ way
There's no right or wrong way to take a photograph. But, if you spend all your time obeying the 'rules' of photography, your work will simply look like everyone else's.
A shot can be technically perfect but aesthetically boring! That's why iPhotography Course not only teaches you all the standard technical expertise, settings, skills, and special effects with your camera – but we also show you how to use these skills to develop your own individual style as a photographer.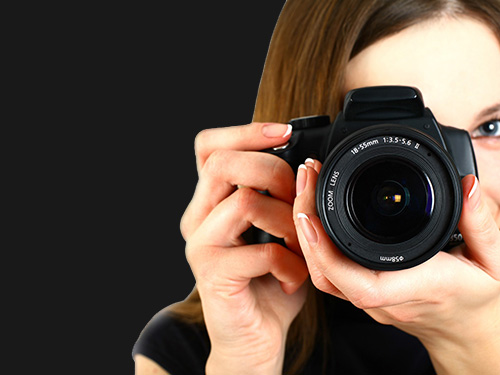 Join our worldwide community