Outstanding Contribution Award 2018: 
Randy Wayman
Congratulations Randy Wayman – Outstanding Contribution 2018
The nominees for this year's Outstanding Contribution award gave the iPhotography tutor's possibly one of the biggest headaches we've had in recent competitions. But after weeks (and weeks) of debate, we settled on one student who we felt not just this year but also in previous year's had always been a positive voice for feedback and encouragement to other students – enter Randy Wayman.
Randy is experienced member of the community joining back in 2014 and he has been featured on our Photographer of the Year and Most Popular Image of the Year shortlists in 2015, 2016, 2017 and 2018 – finishing in the Top 10 of all those editions. But it was this year that his talents and humanity for helping the next generation of photographers was fully appreciated with this honourable award.
The iPhotography Outstanding Contribution award is not solely built on a student's portfolio and 5-star ratings but it takes into consideration their community engagement in the gallery, the chat wall, forums and support messages. We recognised Randy as someone who would offer honest and constructive advice to students beginning the course and needing help to improve their images. We saw his comments become more frequent throughout the year and as his popularity grew from his famous and majestic landscape photography he never let the adulation escape his humbleness – if you commented on one of his photographs, he always endeavoured to return the positivity. It was this embrace of the community that made Randy the winner of our 2018 Outstanding Contribution award.

But let's not forget that Randy is not alone, though his efforts throughout the years have earnt him this accolade, there are a number of students in the iPhotography family who offer amazing and helpful feedback to other photographers in the gallery and elsewhere.
Without those individuals, the learning spirit that we hold dear would never be as strong which is why it is important to recognise kindness, support, humbleness and pride.
Photography can be a very competitive business at a professional level and many professionals never like to share their trade secrets which can make it seem like a harsh industry.
But we are proud of Randy's personality, he is someone willing to share his experience, knowledge, passion and pass that on to a different generation of new photographers without being conceited.
If you ever need a spot of advice from a startling landscape photographer in the gallery then we would always recommend Randy as his portfolio of work speaks for himself – 36 medals in 2018 means that whatever this guy does is golden, and you should heed his advice.
The iPhotography team cannot thank Randy enough for the amount of time and effort that he puts into the community. He really is a true ambassador.
Winning the Outstanding Contribution award amongst 90,000+ students is a huge accomplishment, we are incredibly proud and pleased to offer this award to Randy. We wish him the best of luck moving forward and hope that he will continue to be an active and inspirational photographer within the iPhotography community for many years to come.
Randy wished to share a few words upon being presented this fantastic award:
I am very honored to receive the Outstanding Contribution award for 2018. I appreciate this recognition given to me by the iPhotography Team. 
I revived my interest in photography four years ago when I enrolled in the iPhotography Course. With the excellent guidance of the tutors and the encouraging comments given by the students, I've been able to improve on my photography skills and set new goals for myself. 
One of my goals for 2018 was to create a website to showcase my photographs collected throughout the years. I'm happy to announce my website has recently been launched.  This is one step towards achieving my dream to become a professional photographer.
I have already planned a trip in 2019 to expand my photography portfolio. A fall trip to the mountains and coastal areas of the great northwest United States. This should be a beautiful time of year with plenty of photography opportunities.
As well as all the notoriety that goes with this award, Randy will also receive $250 in Amazon Gift Vouchers, an engraved trophy, and a gift voucher for the newly released iPhotography 'Light Tricks' course.
If you'd like to check out more of Randy's work, please click on this direct link to his gallery.
Leave a comment for Randy here:
Learn photography the iPhotography™ way
There's no right or wrong way to take a photograph. But, if you spend all your time obeying the 'rules' of photography, your work will simply look like everyone else's.
A shot can be technically perfect but aesthetically boring! That's why iPhotography Course not only teaches you all the standard technical expertise, settings, skills, and special effects with your camera – but we also show you how to use these skills to develop your own individual style as a photographer.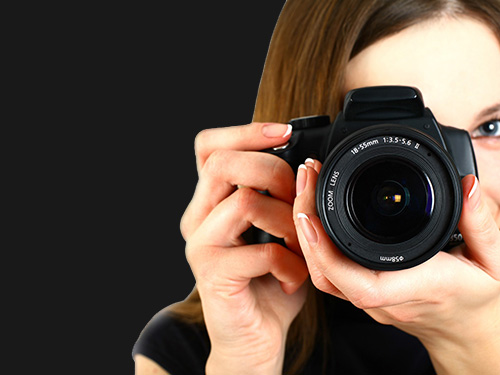 Join our worldwide community