Special Company Announcement!
A new Mascot is born…
Digital Sea Limited has a new furry friend and mascot! We hope you will join in the fun this weekend by playing 'Guess the Name'.
The winner will receive a gift voucher (of their choice) to any of the Digital Sea's online hobbyist training courses.
This fun competition will be open for 1 week only (from Friday 30th September until Friday 7th October). Enter your 'guess' via Facebook, Instagram and Twitter using #DSLMascot
Over the next few weeks and months, we will be giving you updates (in the way of a photographic storyline) on the progress of our newest furry team member, so keep your eyes open for those growing paws!
We hope to offer you lots of inspiration for your future pet photography projects, as well as help to provide you with ideas on how to create an imaginative story, using your subjects, family, friends and pets as the main character.
Happy guessing! Woof! Woof!
Learn photography the iPhotography™ way
There's no right or wrong way to take a photograph. But, if you spend all your time obeying the 'rules' of photography, your work will simply look like everyone else's.
A shot can be technically perfect but aesthetically boring! That's why iPhotography Course not only teaches you all the standard technical expertise, settings, skills, and special effects with your camera – but we also show you how to use these skills to develop your own individual style as a photographer.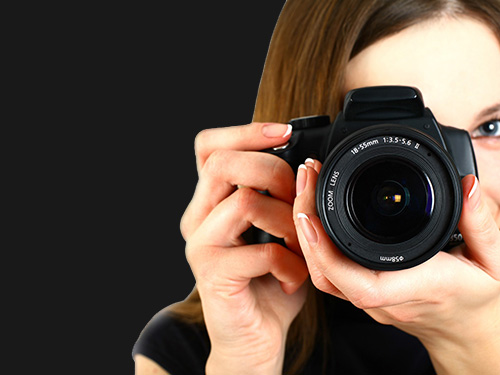 Join our worldwide community